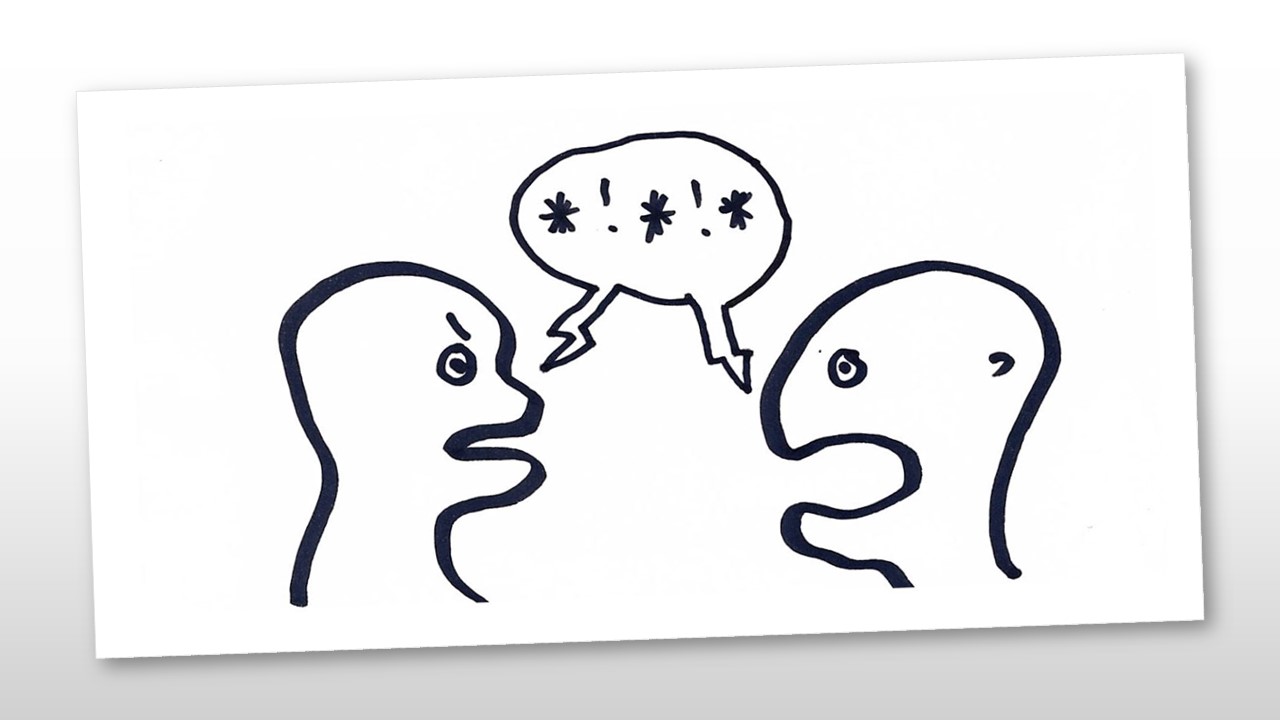 Stop Talking! Start Communicating!
A one-day workshop in English for those who wonder:
Why you're just not getting through to someone at work or at home
Why you're having the same conversation over and over
Why you shy away from difficult conversations
In this workshop, we'll explore these and other questions that make communication in our daily lives so difficult. Experience how, with self-awareness and a mindful attitude, you can make a difference, even in difficult conversations.
You'll have the opportunity to experiment with new ways of communicating and experience direct feedback in a constructive and appreciative context. You'll examine how your own feelings and needs can help or hinder communication, and how we can open ourselves to new possibilities.
As we learn to speak from the heart we are changing the habits of a lifetime.
(Marshall B. Rosenberg)
Workshop Contents
Using examples and many practical exercises, we invite you to experience how mindful communication can work.
An interactive introduction to the language of Nonviolent Communication®
Judgemental? Me? Your brain has a mind of its own: Why we judge everything, and how we can stop.
It's not (just) you – it's me: Time for a little self-compassion
Feelings and needs: The keys to really understanding yourself and others
Are you listening to me? What?
The power of empathy
Speaking with attitude
The workshop language is English.
Facilitators
Anja Kellermann (business coach, Heidelberg) and Ian MacDonald (coach and mediator, Heidelberg)
Venue
Dr. Anja Kellermann – Coaching | Consulting, Plöck 57  69117 Heidelberg, adjacent to Friedich-Ebert-Platz.
Directions:
By car: Underground car-park Friedrich-Ebert-Platz (P10) (adjacent to the workshop venue)
Public transport: Bus stop "Friedrich-Ebert-Platz", or Tram and Bus "Bismarkplatz", then approx. 5 minute walk
Included in the Workshop Fee
Workshop organization and facilitation
Workshop material and photo summary
Drinks and snacks